Venue
Conference Park
CV4 7AL
Central location
Based in the heart of the UK and easily accessible from across the UK, and the world.
We are located at the University of Warwick which lies on the outskirts of Coventry, 3 miles from the city centre.
Bustling cities, beautiful countryside and battle-worn castles are all within easy reach.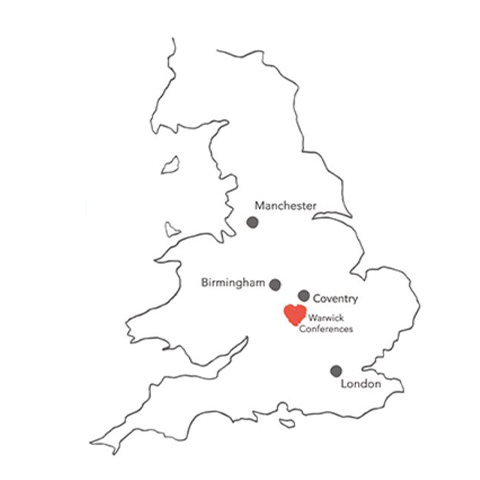 Travel at a glance
Travel by car Easily accessible from many major routes: M1, M6, M5, M42, A5 and A14
Travel by bus Regular buses from the University campus to Coventry city centre and rail station. Taxis are freely available at the bus terminal
Travel by train Coventry is on the West Coast Mainline and serviced by regular trains, 7 days a week
Travel by plane Birmingham International Airport is approximately 20 minutes away